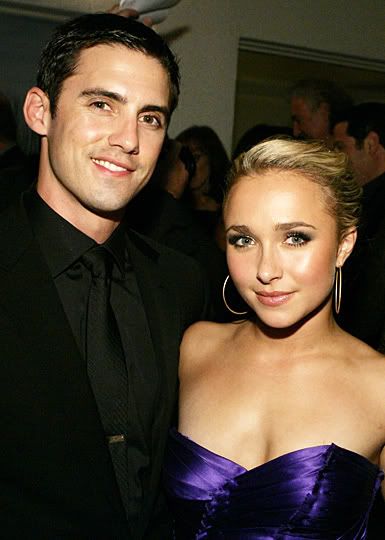 Hayden Panettiere & Milo Ventimiglia picture via photobucket
Hayden Panettiere
, 19, and
Milo Ventimiglia
, 31, have broken up last week due to "lifestyle conflicts".
An insider close to the couple tells Us magazine that Ventimiglia "has been concentrating on work on his production company [Divide Pictures]" while Panettiere "likes to go out in the Hollywood scene and that's not his style."
Hayden Panettiere was reportedly seen kissing the 21-year-old singer/actor Jessie McCartney earlier this month.
So, the two Heroes co-stars separated just because of lifestyle conflicts? :-)